Overseas Operational Deployments Since 1954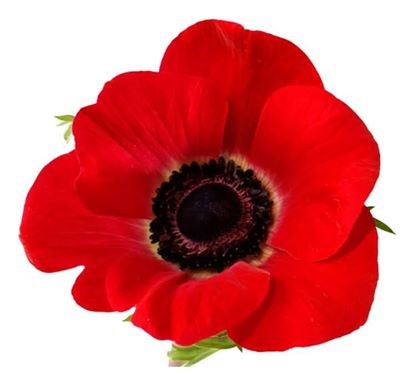 We recognize the significant contribution to Canada's security made by those who deployed overseas on operations while serving as a member of The Essex and Kent Scottish.
Not shown are past and serving members of the Regiment who served overseas but they were either in the Regular Force or in another Reserve unit when they deployed on their operational tour.
To view selected photos of our soldiers on past deployments visit PHOTO GALLERY.
| Name | Operation | Location | Dates |
| --- | --- | --- | --- |
| MCpl JR SCRATCH | UN Emergency Force Middle East II | Egypt | 1977 |
| Cpl DL BLACK | UN Emergency Force Middle East II | Egypt | 1977 |
| Cpl K MARTIN | UN Emergency Force Middle East II | Egypt | 1977 |
| Cpl H WOOLLEY | UN Emergency Force Middle East II | Egypt | 1977-78 |
| Cpl H WOOLLEY | UN Emergency Force Middle East II | Egypt | 1978 |
| Cpl AE MCCABE | Op Snowgoose Rotation 44 | Nicosia, Cyprus | 1985-86 |
| Cpl CJ CHENG | Op Snowgoose Roto 44 | Nicosia, Cyprus | 1985-86 |
| Cpl RJ KUHN | Op Snowgoose Roto 44 | Nicosia, Cyprus | 1985-86 |
| Cpl WA TAGGART | Op Snowgoose Roto 44 | Nicosia, Cyprus | 1985-86 |
| Cpl BE KEDDIE | Op Snowgoose Roto 44 | Nicosia, Cyprus | 1985-86 |
| WO R BODNAR | Op Snowgoose Roto 53 | Nicosia, Cyprus | 1990 |
| MCpl TR JAEGER | Op Snowgoose Roto 59 | Nicosia, Cyprus | 1993 |
| Cpl R GRIFFITH | Op Snowgoose Roto 59 | Nicosia, Cyprus | 1993 |
| Cpl M TIMMERMANS | Op Snowgoose Roto 59 | Nicosia, Cyprus | 1993 |
| Cpl BE YATES | Op Snowgoose Roto 59 | Nicosia, Cyprus | 1993 |
| Cpl JE BOSKER | Op Harmony Roto 1 | Croatia | 1993 |
| Cpl JE BOSKER | Op Harmony Roto 4 | Croatia | 1994-95 |
| Cpl JD NIGHSWANDER | Op Harmony Roto 5 | Croatia | 1995 |
| MCpl SD WILKINS | Op Harmony Roto 5 | Croatia | 1995 |
| Cpl M TIMMERMANS | Op Harmony Roto 5 | Croatia | 1995 |
| MCpl MJ UFHOLZ | Op Harmony Roto 5 | Croatia | 1995 |
| Pte JE BRAUSS | Op Harmony Roto 5 | Croatia | 1995 |
| Cpl MP HARRIS | Op Harmony Roto 5 | Croatia | 1995 |
| Cpl FS O'CONNOR | Op Harmony Roto 5 | Croatia | 1995 |
| Cpl RF BACON | Op Harmony Roto 5 | Croatia | 1995 |
| Pte JT LACHINE | Op Harmony Roto 5 | Croatia | 1995 |
| Cpl DS GOETZ | Op Harmony Roto 5 | Croatia | 1995 |
| Capt JG PRENTICE | Op Palladium Roto 2 | Bosnia & Herzegovina | 1998 |
| Pte KA ABBOTT | Op Palladium Roto 2 | Bosnia & Herzegovina | 1998 |
| Pte JW EARLS | Op Palladium Roto 2 | Bosnia & Herzegovina | 1998 |
| Cpl GM ROWDEN | Op Palladium Roto 8 | Bosnia & Herzegovina | 2001 |
| MCpl AE CROSS | Op Palladium Roto 8 | Bosnia & Herzegovina | 2001 |
| MCpl PD VANDE VELDE | Op Palladium Roto 8 | Bosnia & Herzegovina | 2001 |
| Cpl G OZIMEK | Op Palladium Roto 8 | Bosnia & Herzegovina | 2001 |
| MWO CJ CHENG | Op Palladium Roto 8/9 | Bosnia & Herzegovina | 2001 |
| WO SD WILKINS | Op Palladium Roto 12 | Bosnia & Herzegovina | 2003 |
| MWO CJ CHENG | Op Palladium Roto 12/13 | Bosnia & Herzegovina | 2003 |
| MCpl AT VOGLER | Op Palladium Roto 13 | Bosnia & Herzegovina | 2003-04 |
| MCpl JD NIGHSWANDER | Op Palladium Roto 13 | Bosnia & Herzegovina | 2003-04 |
| Sgt TK MOBBERLEY | Op Palladium Roto 13 | Bosnia & Herzegovina | 2003-04 |
| Sgt PD VANDE VELDE | Op Palladium Roto 13 | Bosnia & Herzegovina | 2003-04 |
| MCpl MSA SMALL | Op Palladium Roto 13 | Bosnia & Herzegovina | 2003-04 |
| Pte PJ WHEELER | Op Palladium Roto 13 | Bosnia & Herzegovina | 2003-04 |
| Pte CW SANDS | Op Palladium Roto 13 | Bosnia & Herzegovina | 2003-04 |
| Sgt WL GAPP | Op Palladium Roto 13 | Bosnia & Herzegovina | 2003-04 |
| MCpl AAE LAWS | Op Palladium Roto 13 | Bosnia & Herzegovina | 2003-04 |
| Cpl JP VAVASOUR | Op Palladium Roto 13 | Bosnia & Herzegovina | 2003-04 |
| Pte MS MARTIN | Op Palladium Roto 13 | Bosnia & Herzegovina | 2003-04 |
| Cpl SCA SIKORA | Op Palladium Roto 13 | Bosnia & Herzegovina | 2003-04 |
| Cpl AK CHRONOPOULIS | Op Palladium Roto 13 | Bosnia & Herzegovina | 2003-04 |
| Pte AJ PERRY | Op Palladium Roto 13 | Bosnia & Herzegovina | 2003-04 |
| Pte TR HEATH | Op Palladium Roto 13 | Bosnia & Herzegovina | 2003-04 |
| Pte WT STOBBS | Op Palladium Roto 13 | Bosnia & Herzegovina | 2003-04 |
| Maj JG PRENTICE | Op Athena Roto 0 | Kabul, Afghanistan | 2004 |
| Capt DB BERARDO | Op Athena Roto 0 | Kabul, Afghanistan | 2004 |
| Cpl EC OUTHOUSE | Op Athena Roto 3 | Kabul, Afghanistan | 2005 |
| Cpl JK WILSON | Op Athena Roto 3 | Kabul, Afghanistan | 2005 |
| Cpl JJ DAY | Op Athena Roto 3 | Kabul, Afghanistan | 2005 |
| MCpl CM CARBONE | Op Boreas Roto 1 | Bosnia & Herzegovina | 2005 |
| Cpl AOA HEROLD | Op Athena Roto 3/Op ARCHER Roto 0 | Kabul, Afghanistan | 2005-06 |
| Cpl TJD DAWSON | Op Athena Roto 3/Op ARCHER Roto 0 | Kabul, Afghanistan | 2005-06 |
| Cpl JW BARNWELL | Op Athena Roto 3/Op ARCHER Roto 0 | Kabul, Afghanistan | 2005-06 |
| Capt DB BERARDO | Op Athena Roto 1 | Kandahar, Afghanistan | 2006 |
| Cpl NJ STROESSER | Op Athena Roto 1 | Kandahar, Afghanistan | 2006 |
| Cpl JP BACON | Op Athena Roto 1 | Kandahar, Afghanistan | 2006 |
| Cpl SP BRUCE-HAYES | Op Athena Roto 1 | Kandahar, Afghanistan | 2006 |
| Cpl JJ DAY | Op Athena Roto 1 | Kandahar, Afghanistan | 2006 |
| Cpl BWC MONCUR | Op Athena Roto 1 | Kandahar, Afghanistan | 2006 |
| Cpl KC CUMMINGS | Op Athena Roto 1 | Kandahar, Afghanistan | 2006 |
| Cpl KD CUMMINGS | Op Athena Roto 1/2 | Kandahar, Afghanistan | 2006-07 |
| WO WL GAPP | Op Archer Roto 3 | Kandahar, Afghanistan | 2007 |
| MCpl ME AKPATA | Op Archer Roto 3 | Kandahar, Afghanistan | 2007 |
| Maj JG PRENTICE | Op Soprano | Darfur, Sudan | 2007 |
| Sgt MP HARRIS | Op Athena Roto 4/5 | Kandahar, Afghanistan | 2008-09 |
| Sgt JG MORRISON | Op Archer Roto 5 | Kandahar, Afghanistan | 2008-09 |
| WO WL GAPP | Op Archer Roto 5 | Kandahar, Afghanistan | 2008-09 |
| Cpl SE AZZOPARDI | Op Archer Roto 5 | Kandahar, Afghanistan | 2008-09 |
| Cpl I PAVLOV | Op Archer Roto 5 | Kandahar, Afghanistan | 2008-09 |
| Cpl BJ BROWN | Op Archer Roto 5 | Kandahar, Afghanistan | 2008-09 |
| Cpl AA DODGE | Op Archer Roto 5 | Kandahar, Afghanistan | 2008-09 |
| Cpl BJ KEITH | Op Archer Roto 5 | Kandahar, Afghanistan | 2008-09 |
| Cpl AOA HEROLD | Op Archer Roto 5 | Kandahar, Afghanistan | 2008-09 |
| Capt RA WALKER | Op Archer Roto 5 | Kandahar, Afghanistan | 2008-09 |
| MWO CJ CHENG | Op Archer Roto 5 | Kandahar, Afghanistan | 2008-09 |
| MCpl JJ DAY | Op Archer Roto 5 | Kandahar, Afghanistan | 2008-09 |
| MCpl IR CAREY | Op Archer Roto 7 | Kandahar, Afghanistan | 2009 |
| MCpl AK CHRONOPOULIS | Op Archer Roto 7 | Kandahar, Afghanistan | 2009 |
| Sgt T MILLMAN | Op Enduring Freedom (US) Task Force 31 | Kandahar, Afghanistan | 2009 |
| Cpl SR FLEMING | Op Archer Roto 8 | Kandahar, Afghanistan | 2009 |
| Cpl PA DUFF | Op Archer Roto 8 | Kandahar, Afghanistan | 2010 |
| MCpl JJ DAY | Op Archer Roto 9 | Kandahar, Afghanistan | 2010 |
| Pte KR MORAS | Op Archer Roto 9 | Kandahar, Afghanistan | 2010 |
| Cpl JR MCLEOD | Op Archer Roto 9 | Kandahar, Afghanistan | 2010 |
| MCpl WT STOBBS | Op Archer Roto 9 | Kandahar, Afghanistan | 2010 |
| Cpl RR TREMBLAY | Op Archer Roto 9 | Kandahar, Afghanistan | 2010 |
| Cpl DA LEBLANC | Op Archer Roto 9 | Kandahar, Afghanistan | 2010 |
| Cpl SJC CUNNINGHAM | Op Archer Roto 9 | Kandahar, Afghanistan | 2010 |
| MCpl RA MINER | Op Archer Roto 9 | Kandahar, Afghanistan | 2010 |
| Cpl AM PRATT | Op Archer Roto 9 | Kandahar, Afghanistan | 2010 |
| Cpl TR WESTLAKE | Op Archer Roto 9 | Kandahar, Afghanistan | 2010 |
| Pte JC FIORIDO | Op Archer Roto 9 | Kandahar, Afghanistan | 2010 |
| Cpl AK CHRONOPOULIS | Op Archer Roto 9 | Kandahar, Afghanistan | 2011 |
| Capt BE WHIPPLE | Op Attention Roto 1 | Kandahar, Afghanistan | 2012 |
| MCpl RA LEFEBVRE | Op Attention Roto 2 | Kabul, Afghanistan | 2013 |
| MCpl TW ECHLIN | Op Attention Roto 2 | Kabul, Afghanistan | 2013 |
| Maj MV DOUGLAS | Op Attention Roto 3 | Kabul, Afghanistan | 2013-14 |
| LCol MW BRAUSE | Op Attention Roto 3 | Kabul, Afghanistan | 2013-14 |
| MCpl TW ECHLIN | Op Attention Roto 4 | Kabul, Afghanistan | 2014-15 |
| Cpl DJ HACHE | Op Reassurance Roto 3 | Latvia | 2015 |
| Cpl BW FENTON | Op Unifier Roto 6 | Ukraine | 2018 |
| Sgt DJ FANCSY | Op Impact Roto 4 | Lebanon | 2019 |
| Cpl DJ CRACKNELL | Op Reassurance Roto 10 | Latvia | 2019 |
| Cpl NR WHITE | Op Reassurance Roto 10 | Latvia | 2019 |
| MCpl TW KLIE | Op Impact Roto 3 | Lebanon | 2020-21 |
| Cpl ND ORR | Op Reassurance Roto 21 | Latvia | 2021 |
| Cpl DO CARON | Op Reassurance Roto 21 | Latvia | 2021 |
| Cpl JN PETERS | Op Reassurance Roto 21 | Latvia | 2021 |
| Sgt ZN KEANE | Op Unifier Roto 11 | Ukraine | 2021 |
| Maj MG COLOMBA | Op Impact Roto 5 | Kuwait | 2021 |
| MCpl CJ ALBIDONE | Op Union | Europe | 2022 |