Artifacts Held by the Regiment and Finding Military Records of Former Members
The Regimental Artifacts are under the care of The Essex and Kent Scottish Regiment Association. Often the Regiment is asked, either in person or via our web site, about family members who served in the Regiment during peace or war. These queries are usually passed to the regimental Association that has ownership, ready access and responsibility of care for the artifacts of the Essex and Kent Scottish Regiment, and its predecessors.
This aide memoire is intended to answer questions on what records, documents and photos comprise the regimental collection and how to access military records of those who served in the Regiment.
Prepared by Lieutenant-Colonel (Retired) Hardy Wheeler
Correct to 2020
Conserving our Collection
Over the years the Association has been a responsible steward of the collection:
Annually the collection is inspected and the catalogue is updated.
Since 1995 many artifacts are on permanent loan to Leddy Library, University of Windsor for security of irreplaceable items and storage in climate controlled facilities. These artifacts are available for public viewing.
In 1997 the Second World War Essex Scottish war diaries were copied. These are available to the public for viewing by appointment.
In 2006 a history of the Regiment, Duty Nobly Done, covering the period from 1800 to the present was published. All copies have been sold.
In 2011 the Association applied and was rejects twice by the Trillium Foundation for a grant over 3 years to conserve, digitize and widely distribute visual history on DVDs.
In 2018 the Association applied but did not receive a grant Library and Archives Canada to digitize our collection.
The Association received funding from Canada Summer Jobs to hire one and two students in 2020 and 2019 respectively for eight weeks to digitize the collection. An excellent start.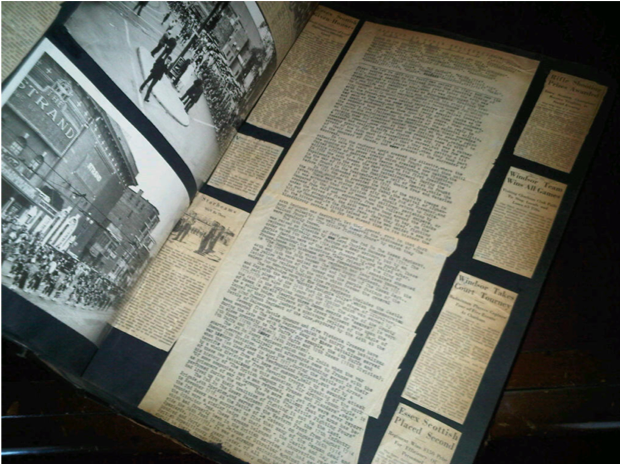 The E&K Scot Collection Includes
Scrapbooks, photos, news clippings, official war diaries of The Essex Scottish Regiment, personal memorabilia, medals, personal diaries, POW trinkets, documents.
Approximately 30,000 individual items.
The collection does not include
Personal files of soldiers who served in 18th Battalion, Canadian Expeditionary Force during the First World War; or The Essex Scottish Regiment and The Kent Regiment during the Second World War.
Records of service for any soldiers prior to 2012. After seven years all files are shipped to National Defence Headquarters and end up in the Government of Canada archives.
The War Diary of The Kent Regiment during the Second World War.
Finding Military Records – General Information
Except for the acquired collection of regimental artifacts the Regiment and its Association do not have any personal military records or rolls of those who formerly served in the Regiment and its predecessors. The best source of information is Library and Archives Canada (details below).
Visit the Veterans Affairs Canada—Canadian Virtual War Memorial for basic info on war dead since the Korean War including where they are buried PLUS 1,500 personal accounts added by families
Visit the Historica-Dominion Institute for testimonials of veterans from the Second World War
Visit the Commonwealth War Graves Commission for specific details for burial site and directions for Canadians buried overseas
Windsor Historical Society – Veterans Memories contains memories of Windsor-Essex County veterans. This site is maintained by the Windsor Public Library
University of Windsor, Leddy Library archives contains limited information on those who served in E&K Scot and its predecessors
Windsor's Community Museum has general info on the Regiment in Essex county
Windsor Public Library has census data not on the internet and extensive newspaper clippings
Chatham-Kent Museum has paper clippings and artifacts of the Kent Regiment
Chatham Public Library has census data not on the internet and extensive newspaper clippings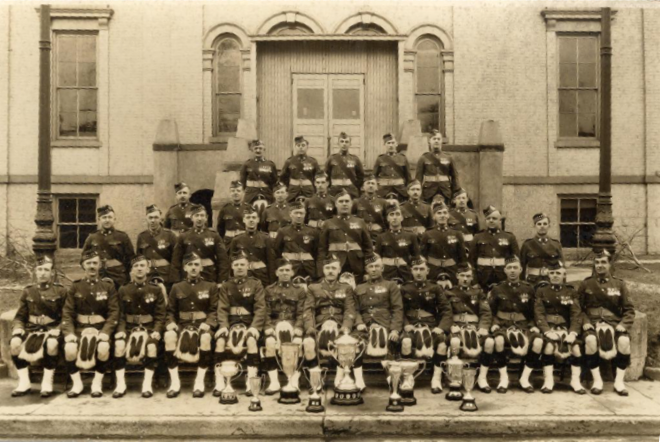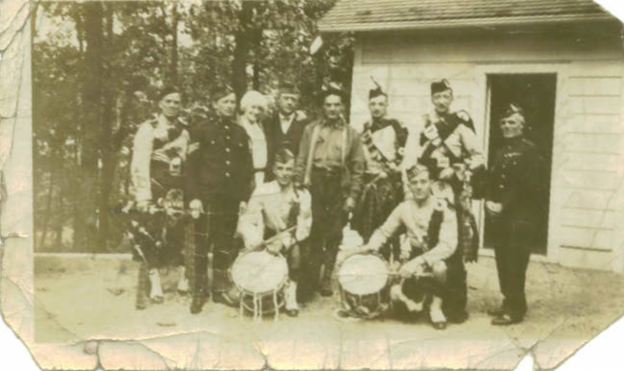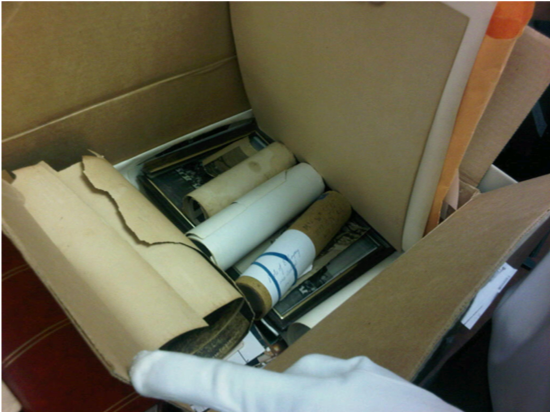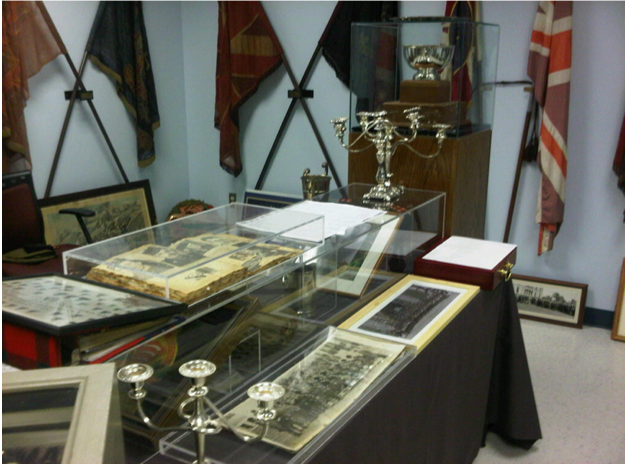 Library and Archives Canada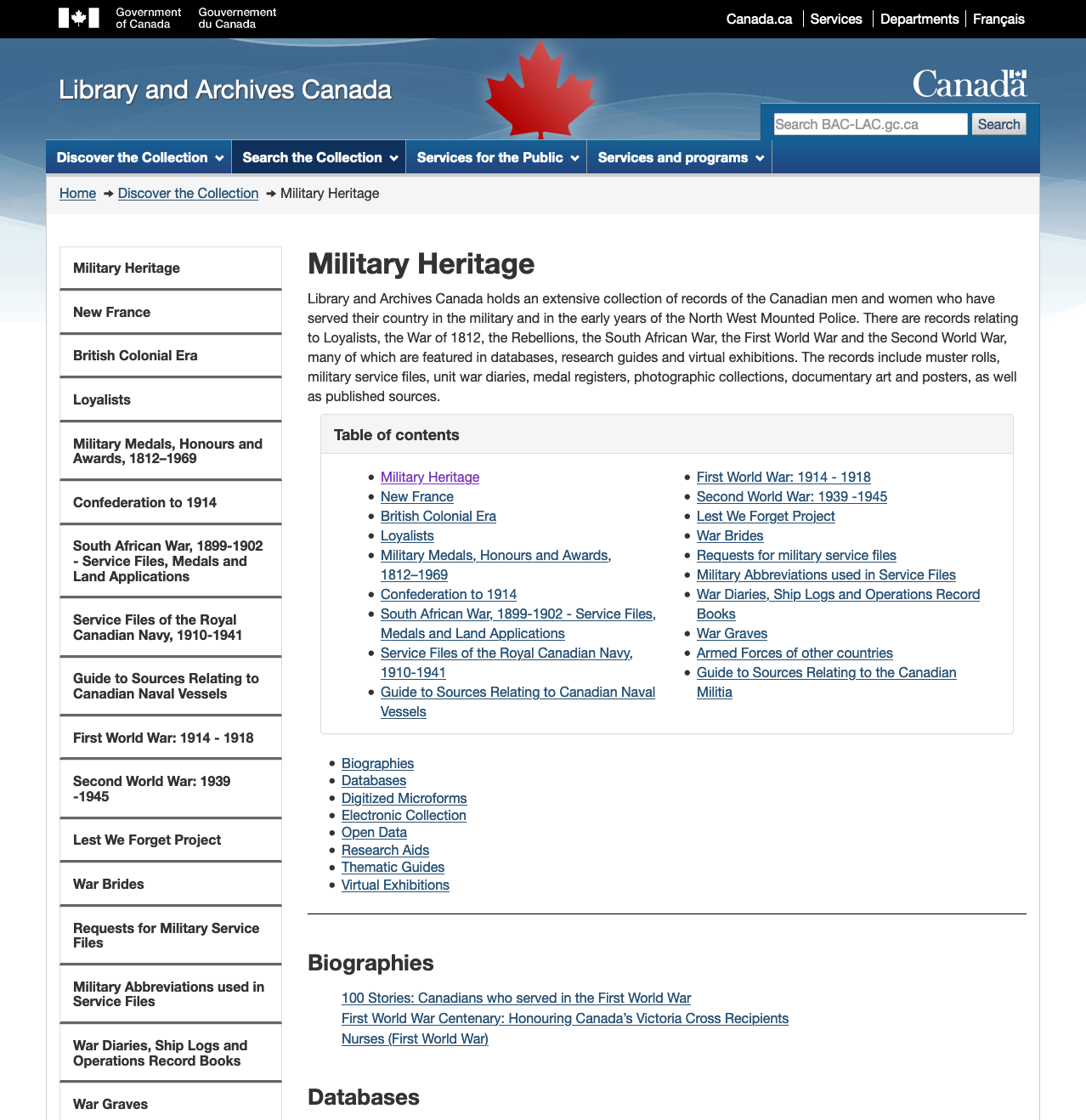 Canadian Forces before 1914
Everybody has access to these records
Militia

most men 16-60 served
search Government of Canada files database
search muster rolls and pay lists for regiment or county at Record Group 9
key words ESSEX or KENT

Search for British military serving in Canada at Record Group 8
Government of Canada Files – samples
File Title: 1st Regiment, Essex Militia - Regimental & Company Rolls
Outside Dates: 1812-1814
Finding Aid number: 9-6 3
Reference: RG9 , Militia and Defence, Series I-B-7, Volume 32 , Reel T-10388 , Access code: 90
File Title: 21st Essex Fusiliers 1915/03-1915/12
Finding Aid number: 9-13 6
Reference: RG9 , Militia and Defence, Series II-F-9, Volume 27 , Access code: 90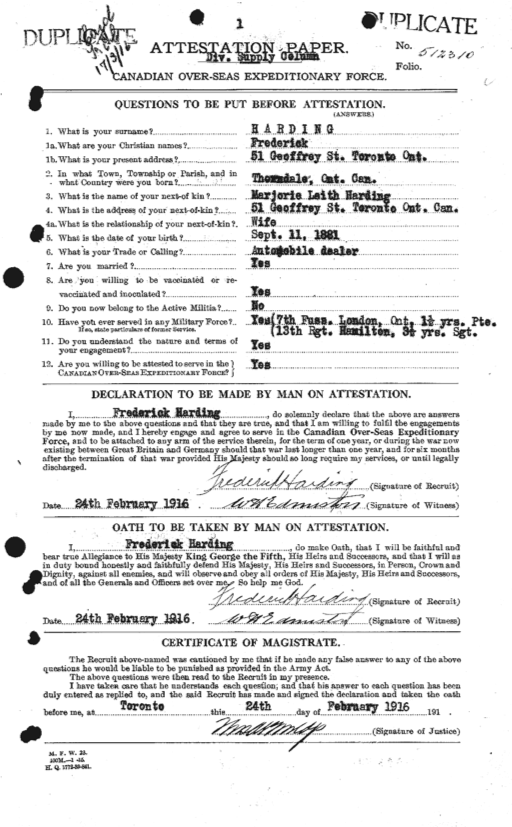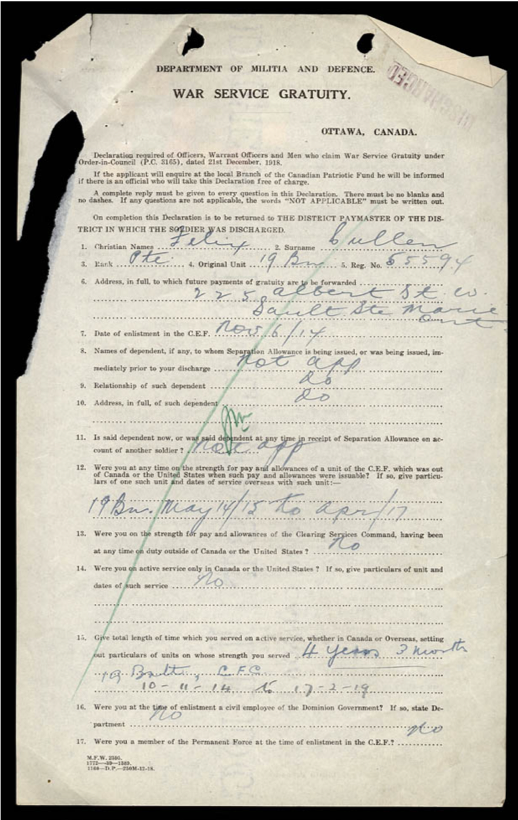 First World War
go to Canadian Expeditionary Force
go to Soldiers of the First World War

need surname & given name for Attestation Paper
everyone has access to Attestation Paper
only family can apply for full file, genealogy package or visit in person (cost $0.40 per page & several months)
some useful documents are 'Casualty Form – Active Service' and hospital records
unit war diary is available on-line, e.g. 18th Battalion
Canadian Forces after 1918 (including Second World War)
'Open Records' for those who died in service
Basic info is available on-line to everybody
Family may order full copy, genealogy package or visit. See below
'Restricted Records' are all others who served including those who died after the war
No access on-line at this time
Only family may request these records
Submit Application Form with proof of death (an obituary) & proof of relationship
Cost is $0.40 per page & several months
For instructions and a printable copy of the application for go to Application for Military Service Information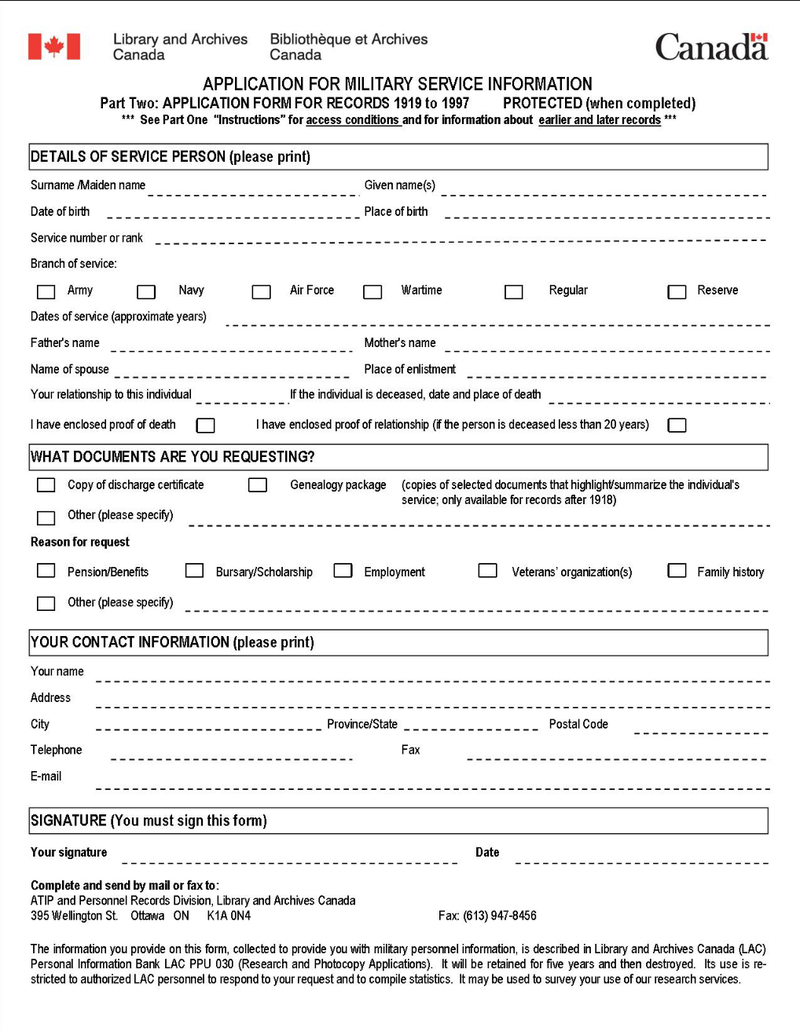 Resources
General
Windsor-Essex
Chatham-Kent
Mr. Jerry Hind at jerrelr@ciaccess.com or 519-352-2574 (extensive database on WWI and WWII soldiers from Kent County)
Chatham Public Library at 120 Queen St., Chatham, ON, N7M 2G6 or 519-354-2940 (indexed microfilm of city newspapers from c1850)